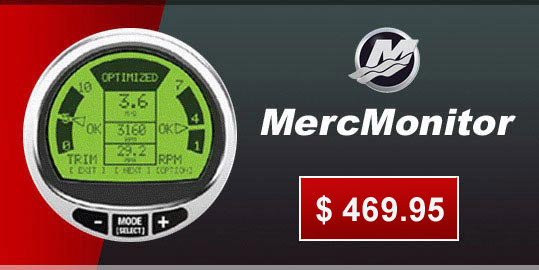 Would you like to get a 10 - 20% increase in fuel economy?
Mercury's new ECO feature allows you to do just that!
What is ECO-Screen?
ECO-Screen is a feature that tells you what you need to do, as a boater, to obtain the best fuel economy for your application.
How we do it!
The ECO feature is constantly monitoring engine RPM, boat speed, fuel consumption and engine trim** to automatically calculate and guide you to your best fuel economy settings.
Benefits
10 - 20% increase in fuel economy (based on average user).
Automatic - No calibration needed! The ECO feature is always working in the background to optimize your fuel economy.
User friendly - Easy to understand user prompts that tell you exactly what you need to do.
Multi-color Screen* - ECO-Screen uses colors and reverse video to show you, at a glance, when you've optimized your fuel economy. (Green = Optimized, Yellow = Not Optimized)
ECO-Launch - Automatically have the engine take you to the most efficient running speed. Just throw the throttle down and we take you there.***
* Screen colors visible in low light conditions only.
** Digital trim sender required for full functionality.
*** Only available on Level 2 or higher MercMonitor when combined with a DTS engine.
Setting the Units
The change Units menu will allow you to set the unit of measure for volume to Gallons or Liters, and the speed to MPH, KMH or Knots.
Fuel Flow
The MercMonitor Data Level 2 and Data Level 3 gauges can get the fuel flow information directly from the engine's computer.
Make a Smart purchase with Smart Tow
Smart Tow is the latest engine control advancement from Mercury. Smart Tow enables you to bring your rider out of the water smoothly and with incredible precision by pre-selecting the towing rpm. You will now be able to sit back and enjoy the ride. Smart Tow integrates with the award-winning Mercury DIGITAL Throttle and Shift (DTS) control system providing outstanding reliability and precise performance.
MercMonitor Engine Capabilities
Smartcraft compatible Mercury & MerCruiser engines 2002 and newer
Carbureted Models

Mercury Outboards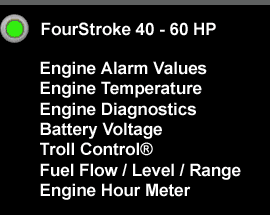 Mercury MerCruiser






Mercury Racing







Install yourself?
MercMonitor systems are not difficult to install, it's essentially "plug and play".
MercMonitor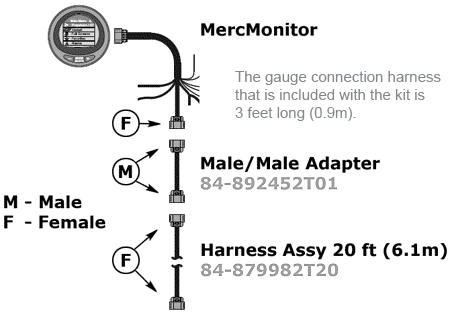 (Advertisements)
eBay Store: Offshore Performance Specialties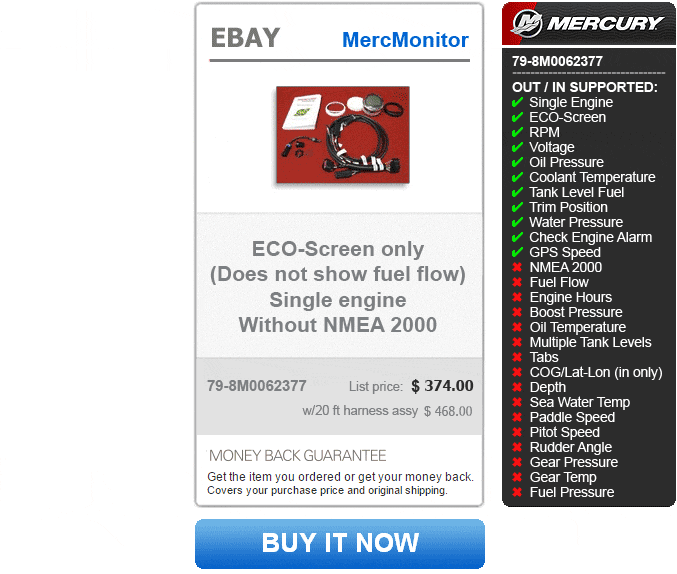 (Advertisements)
eBay Store: Offshore Performance Specialties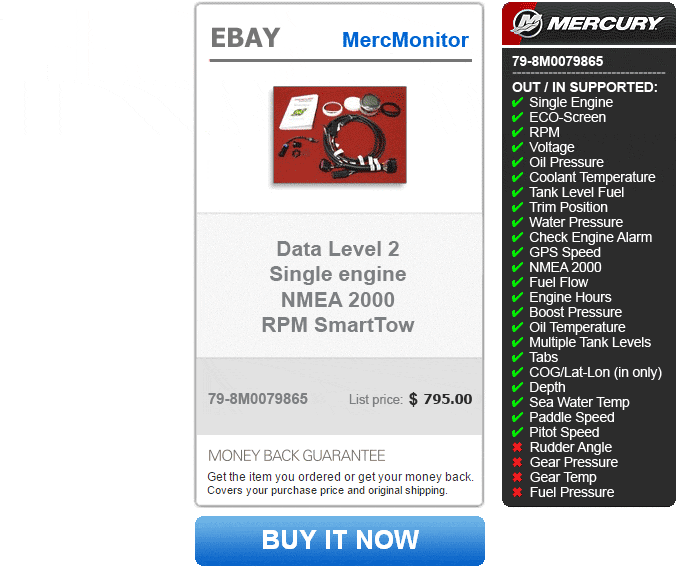 (Advertisements)
eBay Store: Marine Bargains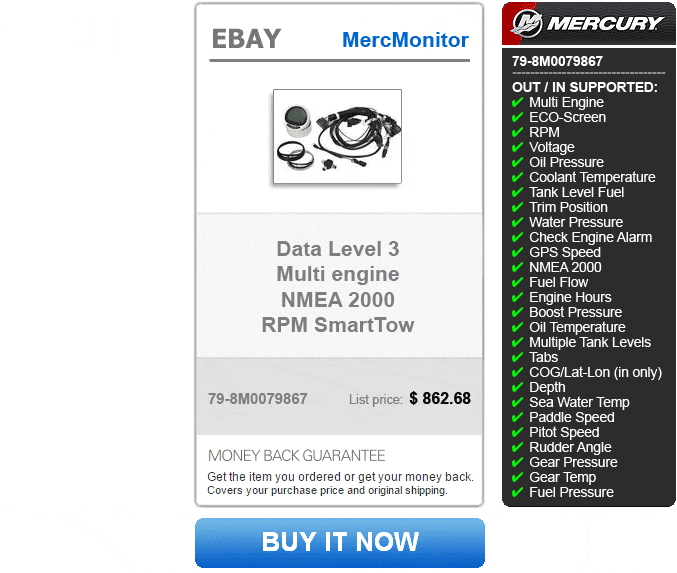 (Advertisements)
eBay Store: Marine Bargains