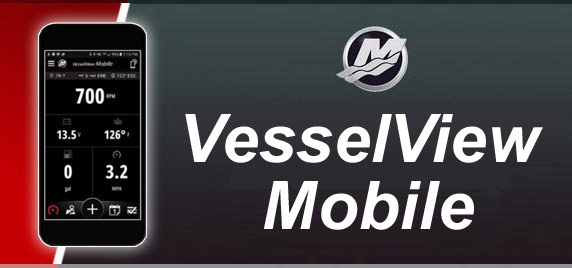 Get better Fuel Economy from your Boat!
Using one of these Fuel Flow Meters lets you determine the "Sweet Spot".
DIGITAL GAUGES ON YOUR PHONE.
The VesselView Mobile app displays key data for 1 to 4 engines on your smartphone (Android or Apple iPhone).
Keep track of your fuel flow, MPG, GPH, fuel usage, engine temperature, battery life, rpm – or any other data points you want to see. There are dozens of data points to choose from, and you can customize up to three screens to fit your style.
The information provided via VesselView Mobile is much more accurate than most analog gauges. You'll have a much better sense of your true rpm, your fuel burn, your speed, your fluid-pressure levels – anything that can be measured on analog gauges will be more accurate with VesselView Mobile.
Setting the Units
The change Units menu will allow you to set the unit of measure for volume to Gallons or Liters, and the speed to MPH, KMH or Knots.
Easy to Install and Set Up.
The VesselView Mobile module connects to any Mercury SmartCraft-capable engine – outboards and sterndrives, 2002 and newer, 40hp and up.
Install the module in just a few minutes, connect with the app and you're ready to get on the water!
You can even select your preferred Mercury Dealer in the app and share your engine data with them for quick troubleshooting.
What Mercury / MerCruiser Engine Configurations are Supported.
How to Install.