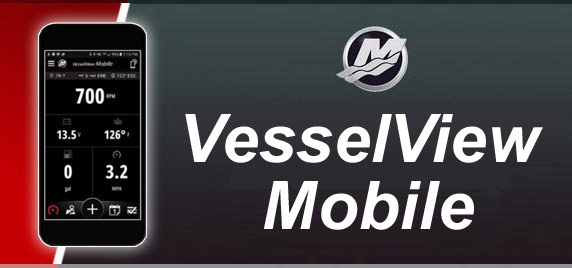 Your total on-board management system
All boat and engine performance data. On full display
Real-time information on dozens of functions
More information and data on more boat and engine functions than any other system in the boating industry: rpm, speed, fuel flow and efficiency, temperature, trim, and more. Monitor up to four engines at a time on an intuitive, "at a glance" 4" or 6.4" LCD screen. It keeps track of everything. So you can keep track of more important things. Like the fish.
More than data - Control
VesselView® is your digital interface to the advanced Mercury SmartCraft® technology. Provides instant access to cruise control, Smart Tow®, troll control, and much more. You have the information. You have the knowledge. You have the control. VesselView.
A choice of screens and packages
VesselView 4 is the standard package with a 4" glass thin-film LCD screen and refreshed graphical user interface. Lets you monitor up to two engines simultaneously. VesselView 7 includes a larger 6.4" touchscreen with a digital interface that lets you access data quickly and effortlessly. Monitor up to four engines simultaneously. Use as a chart plotter. Link to Simrad® radar and sonar and Sirius® Weather. A total digital information hub.
Eco-Screen
Reduce the cost of boating by increasing fuel economy, up to 20%
Recommends trim and RPM adjustments to achieve optimal fuel economy
Screen indicators guide adjustments and light up green when achieved
Make a Smart purchase with Smart Tow*
Smart Tow is the latest engine control advancement from Mercury. Smart Tow enables you to bring your rider out of the water smoothly and with incredible precision by pre-selecting the towing rpm. You will now be able to sit back and enjoy the ride. Smart Tow integrates with the award-winning Mercury DIGITAL Throttle and Shift (DTS) control system providing outstanding reliability and precise performance.
*Standard on VesselView 4 & 7. SmartTow is not standard on VesselView and is available as a separate SKU.
Standard Engine Outputs

Mercury Outboards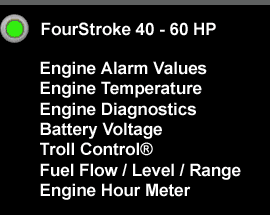 Mercury MerCruiser






Mercury Racing







VesselView 4

VesselView 7

VesselView

Install yourself?
Vesselview systems are not difficult to install, it's essentially "plug and play".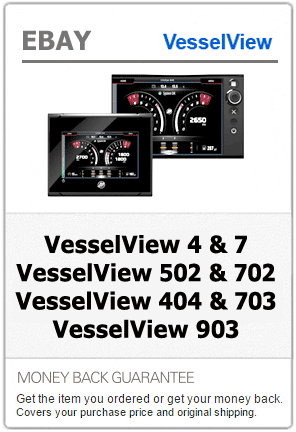 CHECK PRICES >>